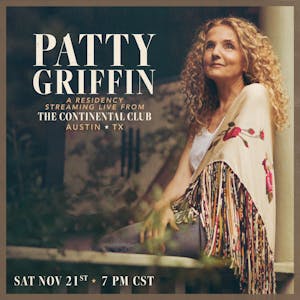 Patty Griffin
Livestream
Jackson
,
MS
$25.00 - $60.00
Sales Ended
On Mandolin
SHOW TWO OF A THREE SHOW RESIDENCY • Saturday, November 21st • 7:00pmCST
Each show in the three-night series will be completely unique with partial proceeds going to benefit 18 Independent venues in the country as the COVID-19 pandemic continues to devastate the live music community.
"I'm sure you have heard by now what a devastating moment it is for many live music venues throughout the country. This translates to job losses on so many levels - the hardworking people that run these venues, book these venues, clean and repair them, take your tickets and serve your beers there, not to mention many musicians like myself who have depended on them for years to not only connect us to income in our touring work but also for the spirit they extend to us in each community. These are places where live music has been loved and nurtured in our country.
In Austin alone, it has been estimated that ninety percent of venues have already closed their doors forever. For the most part, this business is a labor of love, so not a lot of huge financial safety nets there for many. I am hoping with these shows to raise awareness and maybe a little funding too for some of these places that are struggling to stay afloat in this shut down."
- Patty Griffin -
TICKET OPTIONS
$25.00 | General Admission Single Show Stream
$40.00 | GA Ticket + Bandana
$60.00 | GA Ticket + Bandana + T-Shirt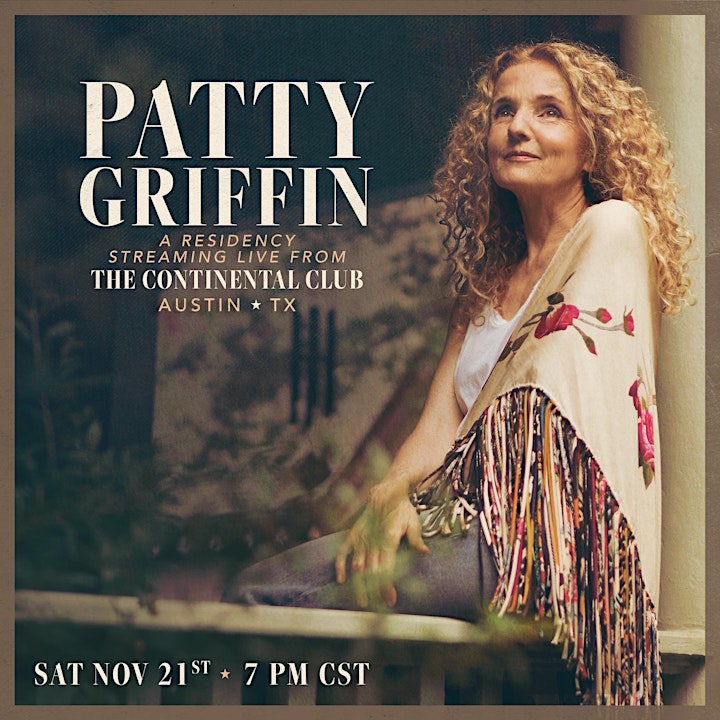 Venue Information:
Livestream
2906 N. State Street
Suite 207
Jackson, MS, 39216